We're launching our very first Badge Program
at the Mission Leisure Centre!
Stay Tuned for the October launch of the Badge Program at
Maple Ridge Recreation Centre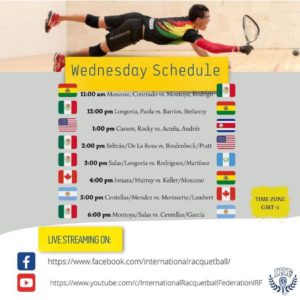 Three Canadian Teams have advanced to the semi-finals at the International Racquetball Federation World Championships being held in San Luis Potosí, Mexico. Frédérique Lambert and
Read More »
BC is already on to Stage 3 of the Return to Play Guidelines, which is great news for our sport!
Check out the news post here and click on the blue COVID-19 & Return to Play button just below to find all the latest information!
Check out our overview of recent rules changes and why they've been implemented!
Official Sponsors & Partners


For help or advice contact the Safe Sport Helpline operated by the Sport Dispute Resolution Centre of Canada (SDRCC).
To make a complaint regarding Racquetball Canada staff or volunteers to an independent third party, please contact the Safe Sport Officer at: